Cherry Moscow Mule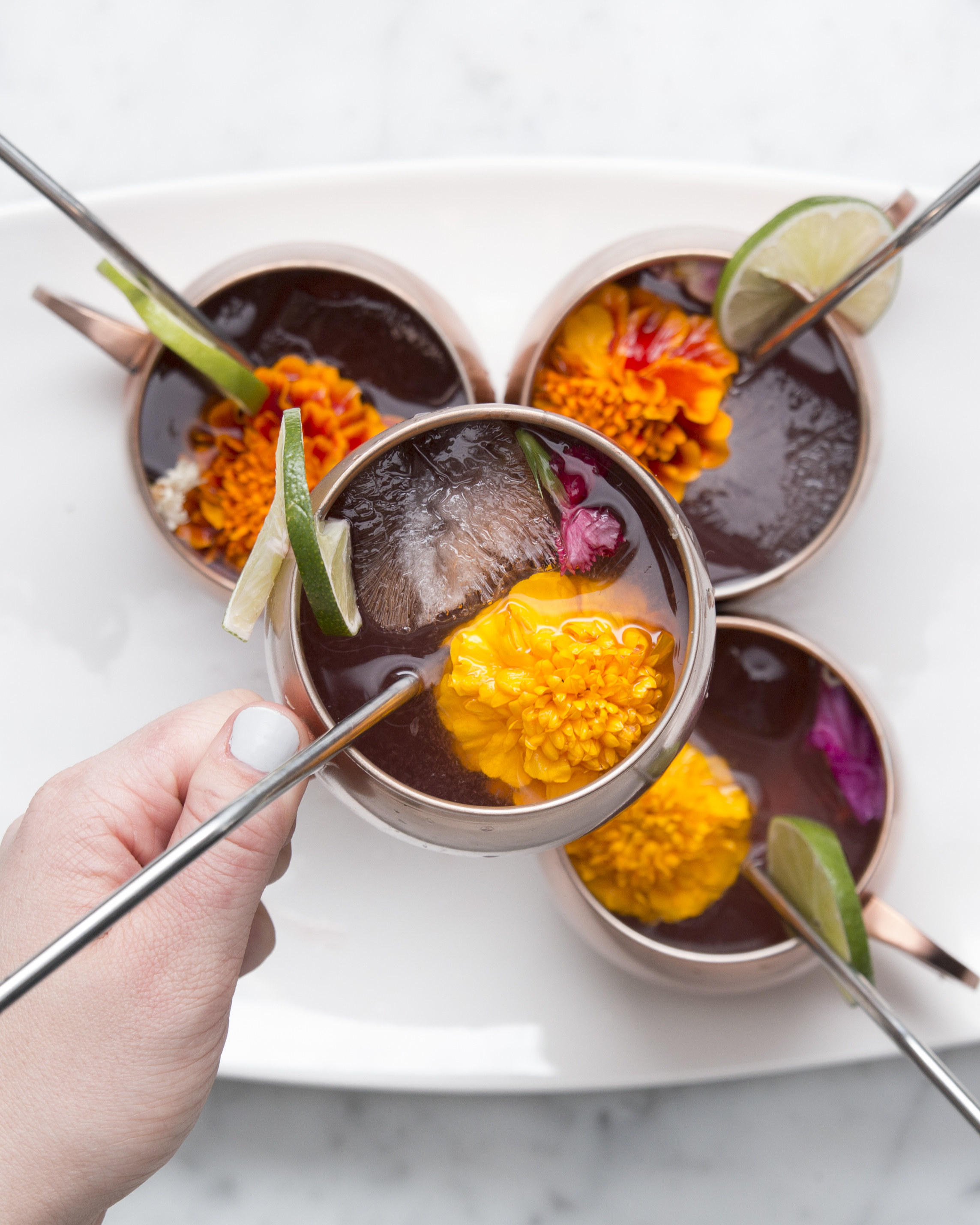 Here's a video that shows you how this drink is made:
INGREDIENTS
Servings: 1 drink
6 maraschino cherries
1 ounce lime juice
3 ounce vodka
6 ounce ginger beer
Edible flowers, to garnish
PREPARATION
1. In a glass, muddle maraschino cherries and lime juice.
2. Add vodka and stir.
3. In a copper mug, pour cherry mixture over ice and top it off with ginger beer.
4. Add edible flowers for garnish
5. Serve & enjoy!